Villa Miani
Built in the late nineteenth century at the top of Monte Mario, close to the dome of St. Peter's, it offers the widest and most exclusive panoramic view of Rome.
A huge park with trees and Italian gardens highlights its neoclassical facades, and complete with terraces and courtyards the spacious interiors consisting of over 3000 square meters of rooms generously furnished with frescoes and precious marbles.
A large private parking area completes the accommodation capacity, making it suitable for large events.
WEB SITE
Relais Appia Antica
Overlooking the historic and homonymous street, Relais Appia Antica, whose elegant architecture holds in store exclusive five-star suites, among the tree-lined avenues of a vast private park, furnished with a winter garden, orangerie and swimming pool is the ideal location for timeless ceremonies and receptions.
WEB SITE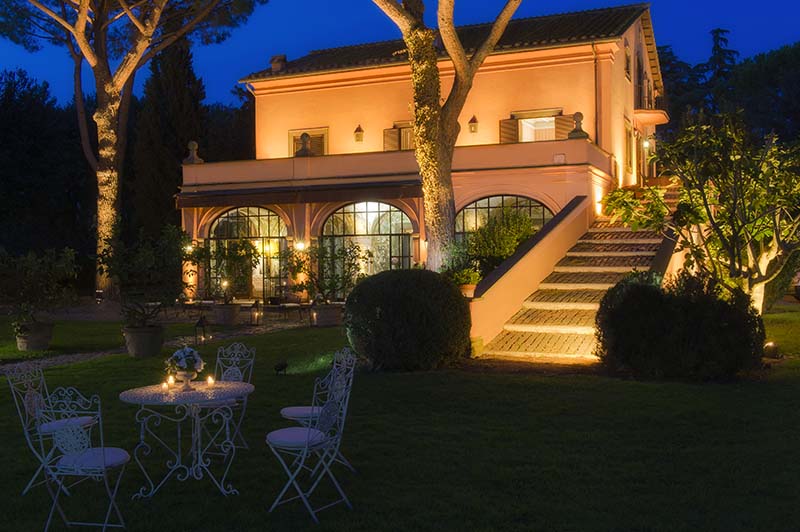 AMONG THE LOCATIONS
Castello di Tor Crescenza
Centro Congressi La Nuvola
Antiche Scuderie Odescalchi
Casa dei Cavalieri di Rodi
Casino dell'Aurora Pallavicini Rospigliosi
Castello Odescalchi di Bracciano
Centro Congressi Auditorium della Tecnica